Welcome to PDFix.io !
Test our Free PDF Solutions to Easily Process Your Digital Documents
Make PDF Accessible
Convert PDF to PDF/UA
Validate PDF/UA
Validate PDF/UA-1 and Tagged PDF
Scrape PDF Data
Create a JSON from PDF
PDF to HTML
Create Responsive & Reflowable HTML
Arlington PDF Model
Perform a Grammar Check
Autofix
Automatically Fix Validation Errors
---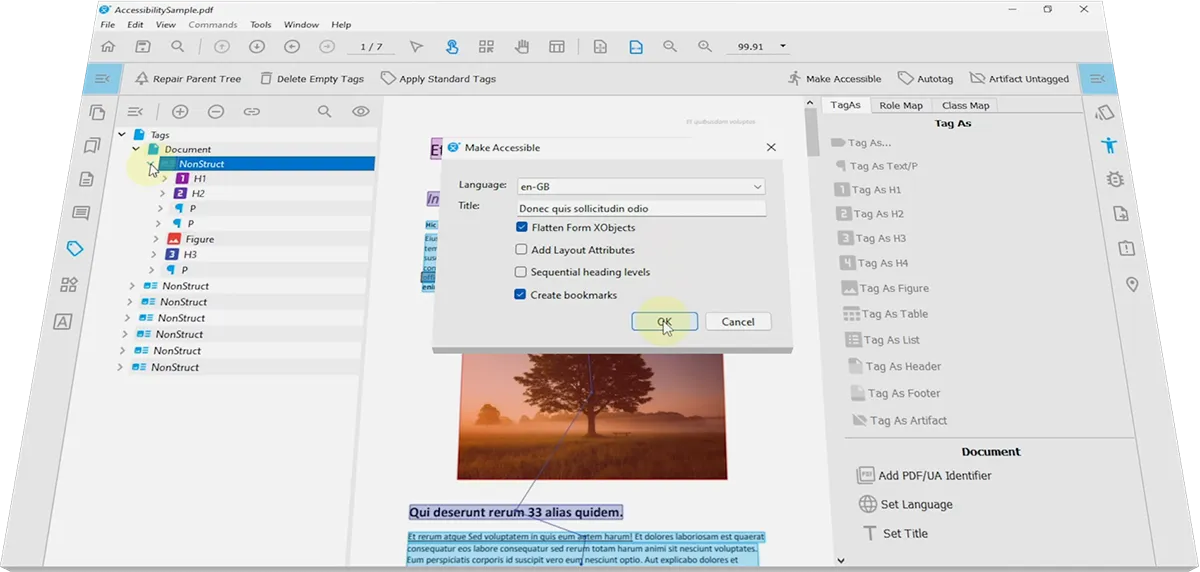 Are you looking for a solution tool with more advanced PDF processing features?
Explore our PDFix Desktop PRO, a complex solution for PDF Accessibility, PDF Conversion and Data Extraction designed for professional and businesses of all sizes.
---
From Our Blog
Welcome to our PDFix Blog where we consistently deliver top quality content. Have a look at our posts where we share a batch of great topics about document accessibility and technical how-tos. Let's start!